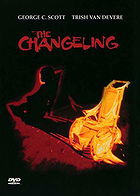 Posted : 11 years, 3 months ago on 3 October 2010 10:55 (A review of
The Changeling
)
The Changeling is a very good haunted house film that feels suprisingly modern, probably because it continues to be a large influence on films of this niche today. I found this one relatively low on scares but quite good in regard to storytelling and performances. George C. Scott gives a rock-solid performance, precisely the kind any director would hope to shoot a horror film around. And as the mystery unfolds, the story becomes shockingly tragic and sinister. These two elements work greatly in this film's favor and are aided by very effective camera work, a solid musical score, and, oh yeah, a spectacular house. In fact, it serves as the second strongest character in the film. With all this to the films credit, it does run slow at times. But the end result is worth a watch, so long as you're looking for a mood piece and not simply a cinematic conveyer belt of cheap thrills.

0 comments,
Reply to this entry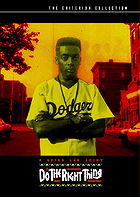 Posted : 11 years, 3 months ago on 3 October 2010 10:54 (A review of
Do the Right Thing - The Criterion Collection
)
A truly quintessential race relations film not only because of its ambition and importance, but also for the fact that it is so, so good. Do the Right Thing harnesses more energy than a THOUSAND D-volt batteries (you'll understand once you see it) and holds its audience captive every step of the way. One gets the sense that Spike Lee sincerely loves his characters, despite their flaws, and it's that starting point that allows him to truly give them life. There is a very passionate and involved social message at the heart of this film that will leave audiences reacting, thinking, and discussing, and the expert writing, direction, and storytelling behind it makes it all the more effective. No matter what your race or where your social-political beliefs lie it would be difficult not to recognize Do the Right Thing as a shining example of the artistic and political force that film can be.

0 comments,
Reply to this entry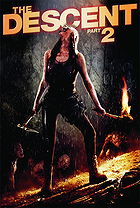 Posted : 11 years, 3 months ago on 3 October 2010 10:52 (A review of
The Descent: Part 2
)
As with nearly every horror sequel "The Descent part 2" lacks the magic of the original. And to be sure, the original really was movie-making magic in its finest form-- the kind that takes you back to a sense of child-like wonderment asking yourself, "How did they do that?!" all the while being thrilled and entertained. Admittedly following up one of the freshest major-release horror titles to hit the screen in ages is a tall order and I can't blame director Neil Marshall for passing on the torch to a new-comer for a project that seemed doomed to failure from the off-set. But this film retained enough elements from the first, (albeit slightly watered-down) that I couldn't help but ask myself "What if..." Higher on gore and lower on scares, part 2 lacks the character development to engage audiences as strongly as the First, but fortunately enough groundwork had already been laid with the returning characters and the continuation of their story-line is genuine enough that I remained interested. All in all part 2 is a surprisingly worthy follow-up and I'm actually more excited than ever for part 3, especially since my bet is that Neil Marshall will return to direct what could be a stunning conclusion.

0 comments,
Reply to this entry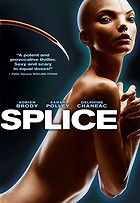 Posted : 11 years, 3 months ago on 3 October 2010 10:47 (A review of
Splice
)
Could've been the best sci-fi/horror film to hit theaters in years. The trailers were promising and when was the last time Adrien Brody picked up a bad script? Well the marketing team fooled me, and someone duped Brody too. Or he was blackmailed. Simply put, Splice is one of those cloning/genetic engineering pics that rely more on topical, cutting-edge science-y gene-O babble than thoughtful writing. Video store shelves have been infected with a rash of such films lately and Splice is the most recent reminder that the malady doesn't look to be retreating anytime soon. Brody's character is dull, dull, dull. The strongest point of interest surrounding Clive occurs as we the audience wonder what ironic, edgy t-shirt he'll wear next. He lacks any intensity, courage or mystery required to carry the audience through a film. Opposite we have Elsa (Clive's girlfriend? Fiancee? Wife? Lab-partner, anyway). Elsa is the stupidest person with an advanced degree in micro-biology you've ever met. Really. Just a big ball of dumb, delusional naivety dressed up in a mother complex. Her actions and decisions (along with Clive's spineless, reluctant, "I guess I'll just humor her; how bad could things really get, ha-ha" response) are utterly unbelievable, effectively rendering most of the plot equally absurd. Usually when I suspend my disbelief I do so assuming that I will get something in return, namely scares or thrills. Splice doesn't even attempt to hold up its end of the bargain. Instead I'm offered a ridiculous, pretentious story about a couple and a Girl-nimal attempting to play house. In what feels like a last-ditch effort (and I'm trying not to give anything away) the director abandons any credibility left and goes for DARING. (As in, "but he's a man and she's a...uh-oh"). I almost admired this plot-turn til the after-math shows up in all it's underwhelming mediocrity. Splice's only brilliance lies in its ability to acutely demonstrate why NOT to rely on stunning visuals alone.

0 comments,
Reply to this entry
Posted : 11 years, 3 months ago on 3 October 2010 10:45 (A review of
The City of Lost Children
)
In my mind this is the film Terry Gilliam has been striving for and failing at lately. Stunning visuals, dream-like architecture, neat camera tricks, and twins, twins everywhere take us to a world viewers won't soon forget. Mischievious and heartfelt storytelling wrap us up, eliciting feelings of wonder and confusion, fear and elation. Strong performances from the children and adults alike keep us mesmerized. This film is so rich in creativity and ideas; few films can compare with it in artistic and intellectual ambition. A second viewing may grant it a perfect 10 stars as it did seem a bit tough to keep up with the first go-round. Definately a remarkable film that will challenge and stimulate the senses.

0 comments,
Reply to this entry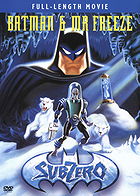 Posted : 11 years, 3 months ago on 3 October 2010 10:44 (A review of
Batman and Mr. Freeze: SubZero
)
The last dying gasp from the animation studios that gave us Batman in possibly its greates form ever. Fans of Batman: The Animated Series will find enough similarities between this movie and the beloved episodes to please them, and enough differences and inconsistencies to frustrate. Most importantly, all the voice talents that helped make the series so great have returned. And much of the movie has the same dark, cartoon-noir look and feel of the show, but then again a fair portion of it has (d)evolved. The story itself is good, though not as gripping as the show at its best, especially when stacked up against some of the great two-parters. But theres enough here to stand on its own as an enjoyable way to help pass the time away on a rainy afternoon. I imagine kids would enjoy it (its got two giant, angry polar bears) but, really, what the H do I know about what the kids like these days? Also it was nice to see that minor characters like Detective Montoya and newscaster Ms. Summers weren't left out, though I could have done with much more Harvey Bullock. All told, this exceeded my expectations, and while maybe not as good as Mask of the Phantasm, it was certainly superior to nearly all of season 4 of the animated series.

0 comments,
Reply to this entry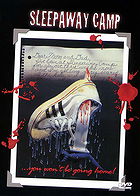 Posted : 11 years, 3 months ago on 3 October 2010 10:40 (A review of
Sleepaway Camp
)
A truly enjoyable early eighties horror gem, Sleepaway Camp navigates a tried and true slasher formula, but offers enough surprises along the way to keep audiences alert and guessing all the way through. I was stunned and impressed by how dark a lot of the material is in this film. Elements of child molestation and incest are but two of the stickier subjects that are at play here, often overtly, while other morbid sugestions are raised in clever, more subtle ways. But for all the unexpected, this movie employs plenty of unabashedly cliched teen-scream devices as well. Fortunately enough laughs (derived more so from the ridiculous summer of 83 attire than the script) interrupt the eyerolls to keep things moving along. And trust me when I say that this film provides a payoff as strong as anything released in the era. A truly creepy and unnerving ending like no other stamps an all too memorable exclamation mark on this over-looked and under-appreciated horror flick.

0 comments,
Reply to this entry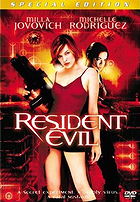 Posted : 11 years, 3 months ago on 3 October 2010 10:39 (A review of
Resident Evil: Special Edition
)
What's better than a Sci-fi zombie movie based on a video game series? Well...lots of things. But obviously a Sci-fi zombie movie starring Milla Jovovich would be on the list. Turns out it's about 4 stars better; two for each leg. Okay, Resident Evil probably wouldn't be so horrible as to warrant one lonely star had Milla passed up the offer. But she's definately the highlight on the short list of things this film has going for it. She provides much more to admire than the unimpressive special-effects make-up, for instance. And the supporting cast is so glaringly awful it makes Jovovich appear to have the acting chops of Cate Blanchett. Not that I mean to discredit Jovovich as an actress. Not at all. She does a very competent job in her role, even a commanding job at times. Although it doesn't help that the script refuses to do her or anyone else any favors. The film's intro sets up the premise in a comically heavy-handed matter, and unless utterly stupid, uncreative one-liners are your thing, the dialogue leaves much to be desired. Surely (like most any other mind-less action movie) the film is at its best when no one is talking. The modern, industiral musical score suits the film well, and though not dazzling, even when it fails to effectively establish mood, it isn't overly obtrussive either. And there ARE moments of zombie-killing fun here, but only moments. There just isn't enough mounting suspense or contagious energy to make for a thrilling ride all the way thru. But seeing as I only now, finally got around to watching this one and only expected to be mildly and mindlessly entertained I can admit to being a satisfied customer.

0 comments,
Reply to this entry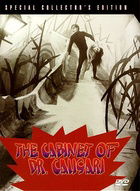 Posted : 11 years, 3 months ago on 3 October 2010 10:36 (A review of
The Cabinet of Dr. Caligari (Special Collector's Edition)
)
Edvard Munch. The Cure. Nosferatu. Bauhaus. twist endings. violins. theatre. hats. acute angles. obtuse angles. creepiness. Dark City. emo pants. Danny Devito as the Penguin. Fritz Lang. Salvador Dali. The Crow. straight jackets. ply-wood. German Expressionism. mimes. Tim Burton. art. Guy Maddin. things that are good. things that are strange. things that are old.....If you like most of these things then you will like The Cabinet of Dr. Caligari. If you like more thorough reviews, try somewhere else; there are plenty of insightful ones nearby. But I think you should just stop putting it off and watch it!

0 comments,
Reply to this entry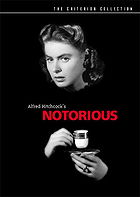 Posted : 11 years, 3 months ago on 3 October 2010 10:33 (A review of
Notorious (The Criterion Collection)
)
In my mind this will always be Hitchcock's greatest work, as well as one of my favorite movies of all time. As a film it is nearly flawless and it entertains and captivates from start to finish. One of Hitch's last black and white features, this one is as timeless as it was innovative. Admire for instance the crane shot that begins as an overhead view of mingling party-goers, then swoops down from above the balcony, and finally ends in a close up of a small key inside Alicia's (Bergman) clutched hand. Or the clever way Hitch shoots the extended kiss that broke all the rules in Hollywood at the time, without actually breaking them. These are things that had never been done before. Aside from style, this film is teeming with substance. Notorious is of an extremely rare breed in that it is an exceptional thriller, romance, drama, and espionage film all at once. Unbelievably, it also employs some of the most razor-sharp comedy in the Hitchcock library. Carey Grant gives the most hard-edged, while at the same time, most vulnerable performance of his career. And there's nothing not to admire about the lovely Ingrid Bergman as she plays the hard-drinking, fun-loving socialite with a dubious (one might say Notorious) romantic reputation. Despite her history, her character emerges as a woman of profound courage, integrity, and warmth. She's THE quintessential "hooker with a heart of gold." And perhaps the most complex of all the characters is the "villian", Sebastion (Claude Raines). His allegiances and actions paint him the villian, but his emotional motives and stakes in the story are genuine, and invite empathy. A truly rich character, closely informed by his tyrannical mother. (what is it with Hitch and moms?) This story will entice you, anger you, thrill you, break your heart, and piece it back together. In short, it will move you like few films can.

0 comments,
Reply to this entry